Impaired drivers put everyone at risk.
Make the smart choice and plan for a sober ride home – before the party begins.
She's down to party, not get behind the wheel. BE LIKE HER. BE DRIVEN NOT TO DRIVE.
What's Your DUI.Q.?
How well do you know the facts about alcohol, drugs and their effects on your driving? Take our quiz. The more you understand, the safer you'll be on Delaware roadways.
QUESTION 1 / 9

---

Cannabis makes you a better driver.

Your choice is

---

This is a myth. Like other drugs, cannabis affects your ability to drive, decreasing your coordination and slowing reaction times.

QUESTION 2 / 9

---

Alcohol is a stimulant.

Your choice is

---

Alcohol is actually is a depressant, which slows down the electrical processes in the central nervous system, impairing your ability to drive.

QUESTION 3 / 9

---

When drugs are mixed, the impairing effects of the dominant drug will be felt.

Your choice is

---

Drug combinations are unpredictable. They can enhance or impact the impairing effects in uncertain ways.

QUESTION 4 / 9

---

Law enforcement will not issue a DUI to a driver impaired by prescribed drugs.

Your choice is

---

Whether your impairment is the result of a prescribed, over-the-counter or illegal drug, you can still be arrested for DUI, so always read and follow your prescription labels.

QUESTION 5 / 9

---

You can still be a "designated driver" if you have just one drink.

Your choice is

---

Any amount of alcohol in your system can have an effect on your driving performance – more than you know.

QUESTION 6 / 9

---

In Delaware, one-third of all fatal traffic crashes involve drunk drivers.

Your choice is

---

This fact mirrors the national statistics for fatal crashes which result in approximately 10,000 U.S. deaths each year.

QUESTION 7 / 9

---

As long as I eat something, I can drink and drive safely.

Your choice is

---

While food can delay the absorption of alcohol into your body, it cannot prevent it. If you plan to drink, be sure to arrange for a ride home.

QUESTION 8 / 9

---

Hard liquor is more intoxicating than beer and wine.

Your choice is

---

Beer, wine, and liquor all contain the same kind of alcohol (ethanol). All things being equal, one standard drink should produce the same level of intoxication.

QUESTION 9 / 9

---

Coffee and cold showers are good ways to sober up more quickly.

Your choice is

---

The fact is, only time can remove alcohol from your body.
You Can't Drive Safely If You're Impaired
That's why it's illegal everywhere in the United States to drive while under the influence of alcohol, illicit drugs or even drugs prescribed by your doctor if misused. While they all carry the same severe penalties, different substances can affect you in different ways.
Alcohol, marijuana and other drugs:
Decrease coordination, judgment and reaction times
Cocaine and methamphetamine:
Can make you more aggressive and reckless
Two or more drugs combined (including alcohol):
Can amplify the impairing effects of each drug
Some prescriptions and over-the-counter drugs:
Can cause extreme drowsiness, dizziness and other side effects
DO YOU NEED HELP WITH AN ADDICTION?
Delaware offers personalized substance abuse care through START (Substance Use Treatment and Recovery Transformation), a program that makes it easier to get the help you need, from start to finish. Services include:
Gateway and peer support
Substance use screening and assessment
Medication Assisted Treatment (MAT)
Short- and long-term residential treatment
Hospitalization
Outpatient program
Social services
Goal setting
Housing & transportation
Behavioral health counseling
Case management
Community-based services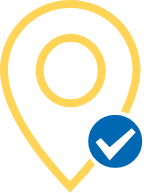 Sign up for DUI checkpoint text alerts
Standard text messaging rates apply. You can unsubscribe at any time.
How to plan a safe ride.
Impaired drivers can't accurately assess their own impairment. If you plan to drink, make sure you have a safe way home. Here are some options to keep you—and everyone else—safer on Delaware's roadways.
Delware Concierge Taxi, LLC
302-602-2222
Champion Transportation Services
302-383-4706
Captain Taxi
302-384-3400
Beach Ride Taxi
302-645-6800
Dewey Beach Taxi
302-430-8294