WITH AGE COMES EXPERIENCE - AND NEW DRIVING CHALLENGES.
When everyone works together, aging drivers can add more years of safe driving!

HOW AGE-RELATED CHANGES IN HEALTH AFFECT DRIVING SKILLS.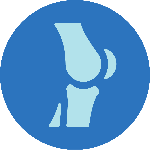 STIFF JOINTS & MUSCLES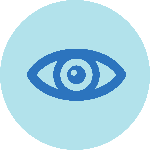 VISION PROBLEMS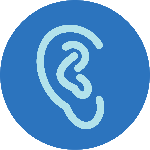 HEARING PROBLEMS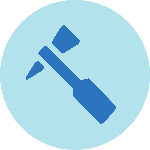 SLOWER REACTION TIMES AND REFLEXES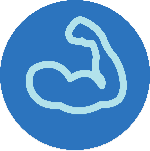 DIMINISHED STRENGTH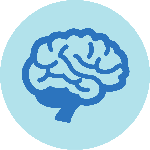 MEMORY PROBLEMS
DOES YOUR CAR STILL FIT YOUR BODY?
Some body changes – posture, weight, strength – can be accommodated by simply readjusting your car's settings.
Align mirrors for a better view.
Adjust seat so that the top of the steering wheel is shoulder-high, providing an improved field of vision
Make sure your seat belt is correctly positioned. See how here.
Consider adaptive technology such as hand controls for the gas and brake pedals.
FIND NEW WAYS TO GET FROM HERE TO THERE.
There are many different ways of getting around without a car.
Family or friends
Public transportation – have a friend show you the ropes
Ride services and cabs
DART First State paratransit – for those with disabilities and riders age 65+ regardless of ability. Request an application at 800-553-3278.
BE MINDFUL OF YOUR MEDICATIONS.
You can still drive while taking medication. But some drugs – including over-the-counter drugs – can blur your vision, cause drowsiness or dizziness, and slow your reflexes. All this impairs your ability to drive safely.
Read medication labels carefully for any warnings.
Talk to your doctor about all your medications, including alcohol, so you know which can cause serious side effects or drug interactions.
Don't drive if you feel light-headed or drowsy.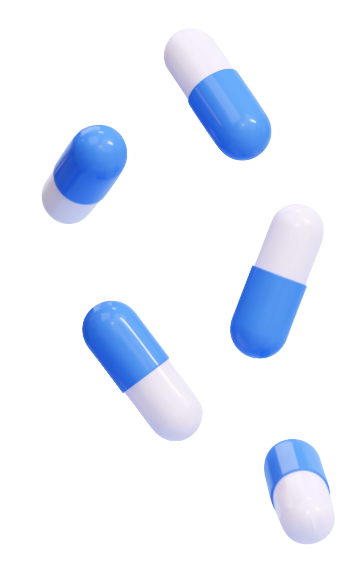 DRUGS THAT AFFECT DRIVING
Benzodiazepines for anxiety or insomnia
Insulin for diabetes
Antispasmodics for ulcers
Pain medicines and some anti-inflammatories
Antidepressants
Some high blood pressure medications and diuretics
Antibiotics for infections
Antihistamines for allergies
Cardiac glycosides for congestive heart failure
Medical marijuana
Make sure your retirement thinking includes plans for how you'll eventually get around without a car.

The right eyeglasses, medications and doctor-approved exercise routines can help address your physical changes.

Find a driver refresher course in your community for a behind-the-wheel assessment of your driving.

Like everyone, you must renew your license as required by law, pass an eye test and, potentially, a written exam or road test.
Get the whole family, including the aging driver, to agree on what happens when driving becomes a safety issue.

Be aware of your loved one's driving, including what other people report to you and act when necessary.

Make sure the aging driver knows you're there to help, not admonish, focusing on driving skills, not age.

If safety becomes an issue, consider asking the DMV for a re-examination of the driver's skill level.